Our Approach
Imagine your children eating cereal - every meal - for rest of their lives. We were deeply disturbed when we learned about the fillers and chemicals that go into commercial pet food that majority of us are feeding our dogs. We shouldn't be the only one eating healthy food. Our goal is to make sure that our dogs are being fed the most nutrient rich food, to keep them healthy and live a long, vibrant life.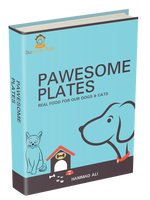 Nature's Intended Diet
1. The benefits of raw diet and debunking the risk myth
2​. How to switch your dog to a raw diet
3. Dangers of "Modern" kibble diet
Yes, I want this FREE Download

Fresh & Healthy | BETTER FOR THEM
Everything is made fresh to order every week. We inspect every ingredient and if it doesn't meet our standards, it doesn't make it into your pet's plate

Delivered | CONVENIENT FOR YOU
Meals are delivered just days after they were freshly prepared. Store in your fridge or freezer until you're ready to serve.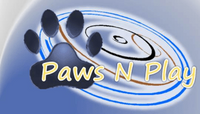 Approved by Michelle Jackson
Certified Obedience Dog Trainer, Michelle Jackson has over 16 years of dog obedience training experience, specializing in reactive dogs.  Certified dog trainer by Animal Behavior College and by PetSmart whose certified obedience training program was developed by leading animal behaviorists including Suzanne Hetts, Pamela J. Reid, PHD, & Terry Ryan.
Paws n Play Dog Training
Pawesome Plates – Chicken Recipe (For Dogs)
Available in 10 Oz packs for dogs

There are many benefits of switching to the winning recipe of Pawesome Plates; Compare to a dry kibble diet which is full of processed ingredients and lacks nutrition essential for your dog to thrive.
Other delicious flavors coming soon!

Ingredients: Chicken Breast and Leg Quarter, Chicken Heart, Chicken Kidney, Chicken Liver, Broccoli, Kelp, Egg with shell, Ginger, Cod Liver Oil, Hempseed Oil
Get Started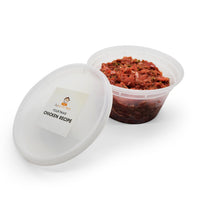 Health Benefits of Pawesome Plates
There are many benefits of switching to winning recipe of Pawesome Plates; compare to dry kibble diet which is full of processed ingredients and lack nutrition essential for your dog or cat to thrive.
1. Shiny Coat, Smooth Skin, Less Hair Loss
2. Boosted Immune System 
3. ​Toned Muscles​
4. Less Frequent, Less Smelly and Much Smaller Poop!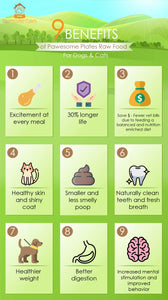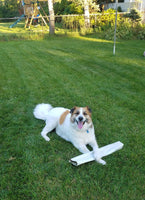 "Eazy looks forward to meal time"
When we take Eazy out for a walk, everyone asks us about how he is so shiny. He has gotten more muscular and active every since he started Pawesome Plates.
Chris K, Eazy's Dad
Location
Area We Serve
Get fresh food conveniently delivered with our personalized meal plans. ​We are based in Michigan but proud to serve all over USA and Canada.